Glasgow West Housing Association Ltd (GWHA) operates in a mature set of inner city neighbourhoods, made up primarily of high density pre-1919 tenemental stock, with few gap sites and limited development opportunities.
From the most high demand private housing in the country to deprived pockets, the area is noted for its diversity. The ethnic diversity is far greater than that of the wider Glasgow area. There is a high demand for all tenures, and apart from some non-traditional housing developments in Anderston, tenure is invisible.
Unlike the rest of the City, the area has a very stable population, with private sector domination and social housing in the minority. The low turnover in GWHA stock and particularly high demand places an increasing strain on limited resources. Local services are valued, work accessibility is good and there is considerable neighbourhood and community attachment.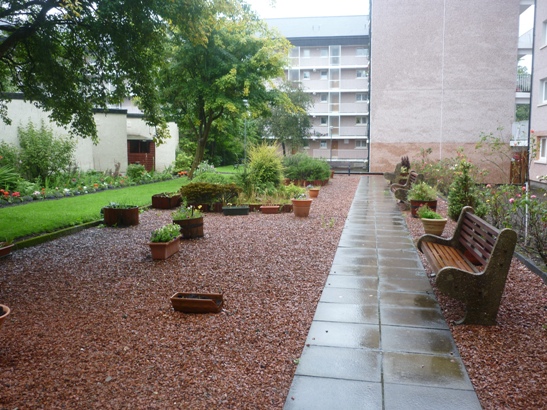 Good Garden Nomination from Hyndland