Annual General Meeting
On Saturday the 29th of June 2013 Glasgow West Housing Association Held our 35th Annual General Meeting (AGM).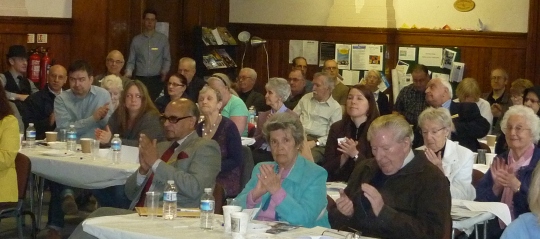 AGM of 2013

The event held at the Wellington Church in Hillhead. It was well attended by over 50 member plus visitors.
As well as the approval of the 2012/13 annual accounts, after all formal business was completed there was a presentation by guest speaker Rod Hunter, SHARE's Director on the role of committee, members & tenants.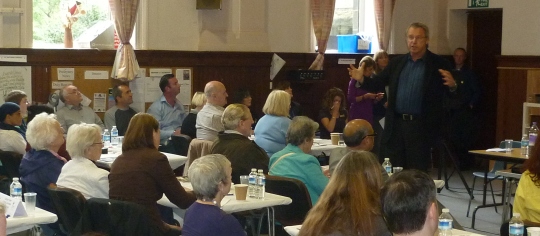 Guest speaker Rod Hunter
There was some lively participation from attendees as well as the announcement of this year's Jim Michael award winner / nominees and the annual Rent Reward Scheme £250 prize draw winner. To find out more about the Jim Michael award click here.